CIVIL AND STRUCTURAL ENGINEERING
VonArx Engineering provides a knowledgeable and experienced team working with you to solve your problem while providing personal service, delivering economical, cost efficient, and quality solutions.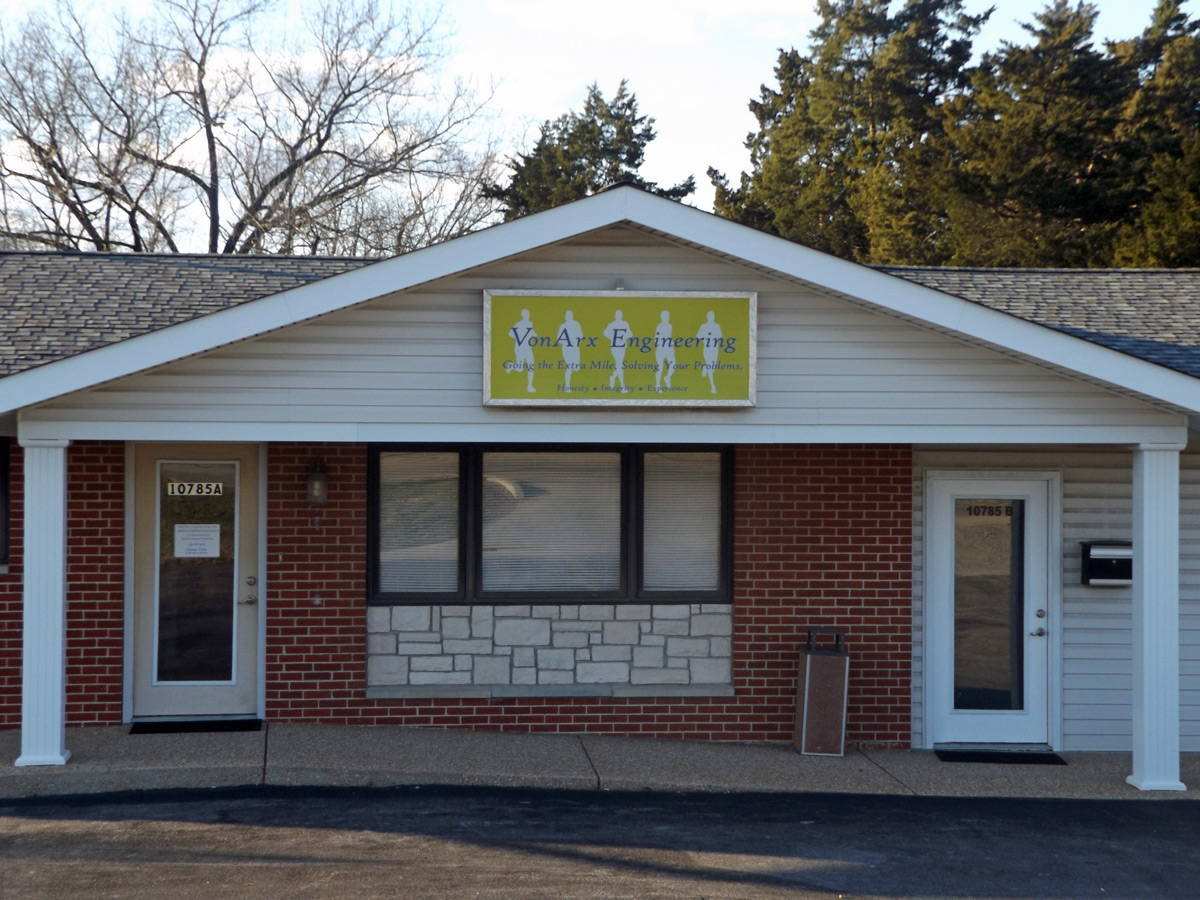 VonArx Engineering provides civil and structural engineering services for both public and private clients throughout Missouri.  Our primary services include – Transportation Engineering, Storm Water Management & Design, Residential & Commercial Site Development, Structural Design, Sewer & Water Systems, and Structural Inspections.
INTEGRITY
At VonArx Engineering we go the extra mile to solve your problems.  We strive to provide our clients with the best experience from start to finish.  Exceeding our clients' expectations is the driving force for the success of our firm.  We take pride in serving our clients with honesty, integrity, and experience.  Our team focuses on a collaborative partnership with our clients to deliver successful projects. At VonArx Engineering, we are here for you, start to finish.  The result is cost effective, high quality solutions that consistently exceed our clients' expectations.
TRANSPORTATION ENGINEERING
STORM WATER MANAGEMENT & DESIGN
RESIDENTIAL & COMMERCIAL SITE DEVELOPMENT
VonArx Engineering is a company with a reputation for consistent innovation at the highest level of design.
Romaine Creek Road & Old 141
atiadmin
2017-04-20T09:45:11-05:00